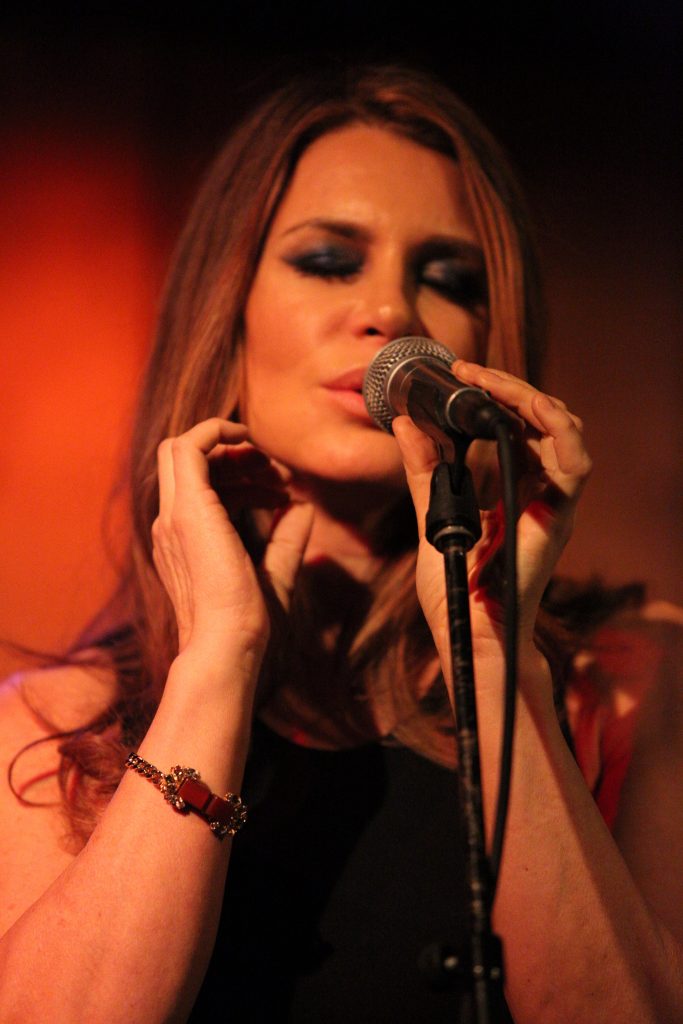 A siren/ writer of smooth jazz-rock and electronic pop, Maggie Moor's sexy, smooth tracks always delight by featuring Grammy soloists like David Sanborn, Kenny Rampton, Richie Cannata, and Rob Paparozzi.
Maggie Moor has recorded three EP's and performed live in renowned New York City and New Jersey venues like The Cutting Room, The Knitting Factory, Secret Lounge, The Bitter End and The Stone Pony.  
For bookings and interviews download:
Muggy Sunday Afternoon (feat. David Sanborn)– the single
Maggie Moor remixed this track with Buddy Williams, George Laks (Lenny Kravitz), Jeff Ganz, and George Naha, produced by Maggie Moor and Marty Dunayer, in 2018. Featuring David Sanborn on saxophone. The video was produced by JTDigitalMedia and filmed in Amagansett, New York. Maggie Moor in her moody, emotional oceanside introspection tells the story of the muggy Sunday afternoon. . .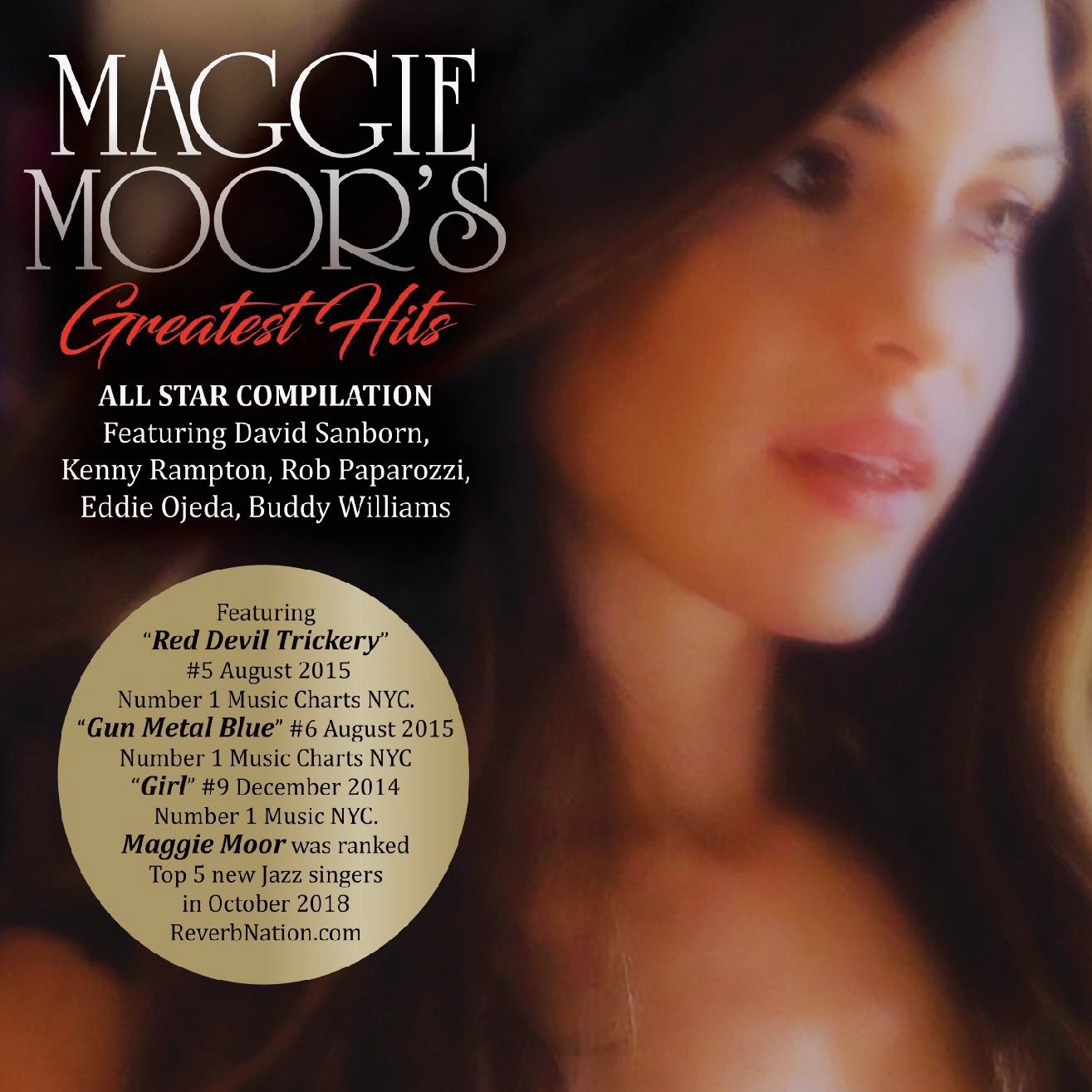 "Maggie Moor's vocals are incredibly sophisticated and the production is impeccable!"
Kerry Leigh, Sacramento CA Rock/Blues producer
Maggie Moor's Greatest Hits is comprised of tracks from her debut album "Red Devil Trickery" that hit #1 on ReverbNation NYC charts, and live stream. Songs feature all star musicians like Buddy Williams, George Naha, Marty Dunayer, Kenny Rampton, Rob Paparozzi. Produced by Marty Dunayer at Avatar Studios NYC.
Video for "Red Devil Trickery" was filmed at Caesar's Palace, Las Vegas and live at The Cutting Room, 2015; "Girl" filmed by Jonathan L. Lane in Pittsburgh, PA, edited by Clinton C Querci, 2018, "Gun Metal Blue" was filmed and edited in New York by Maggie Moor, 2021.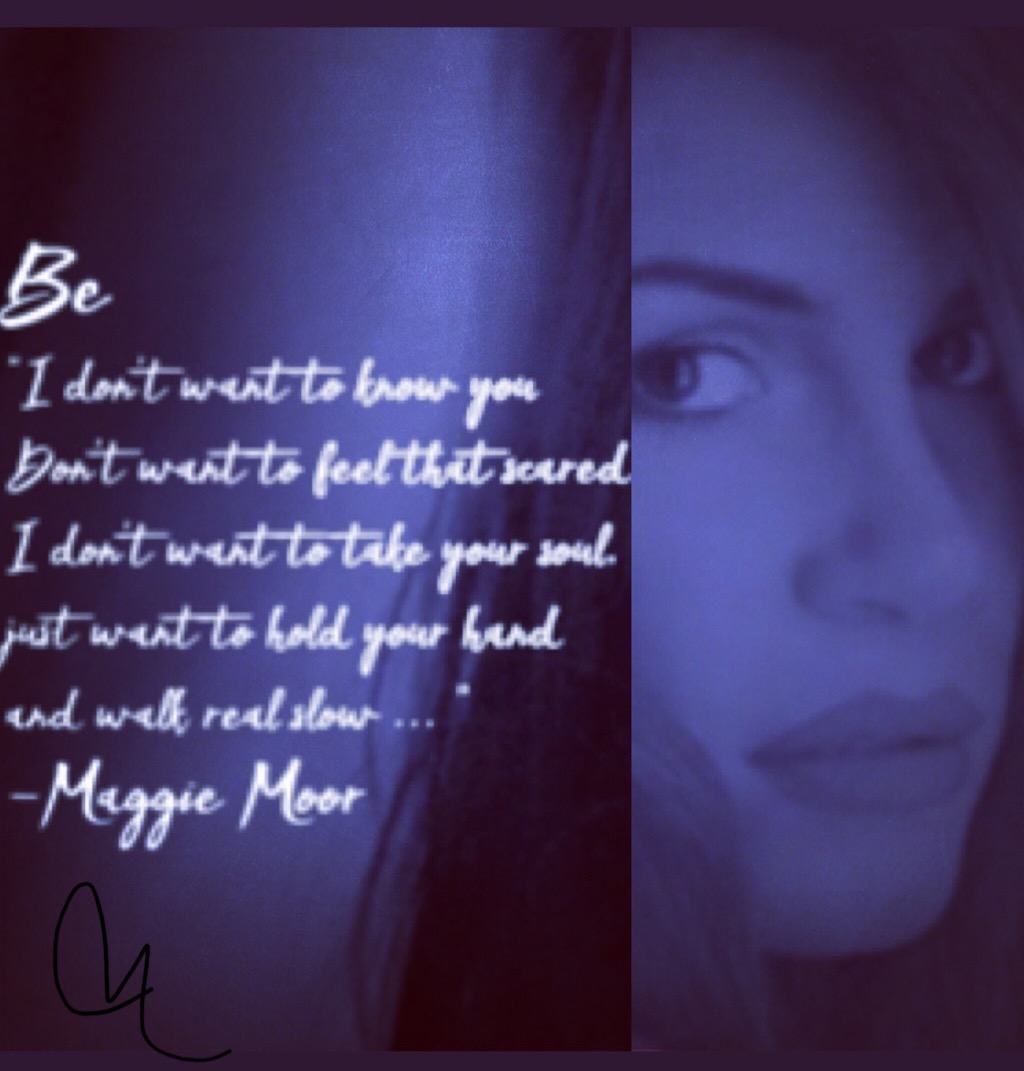 "Maggie Moor is that rare style of jazz singer who puts her deepest emotions into her song writing and then is brave enough to let those emotions come through on stage."- McGlaughlin 
"I Love You" is Maggie Moor's second album, sweet melodic love songs filled with poetic imagery and Moor's background harmonies. Featuring songs "Be," "The Sea," and Moor's remix of "Awake." Ray Marchica drums/ Jeff Ganz bass/ George Naha guitar/ Marty Dunayer keyboard. Featuring Richie Cannata of The Billy Joel Band on saxophone. Produced by Marty Dunayer and Steve Boyer at Water Studios, NJ, 2017.
Video for the title track "I Love You" was filmed in the backwoods of Maine, Moor sings you her love song while wandering through the old forests basking in natural sunshine. Filmed by Gwenn Morreale/ Greater Earth Media.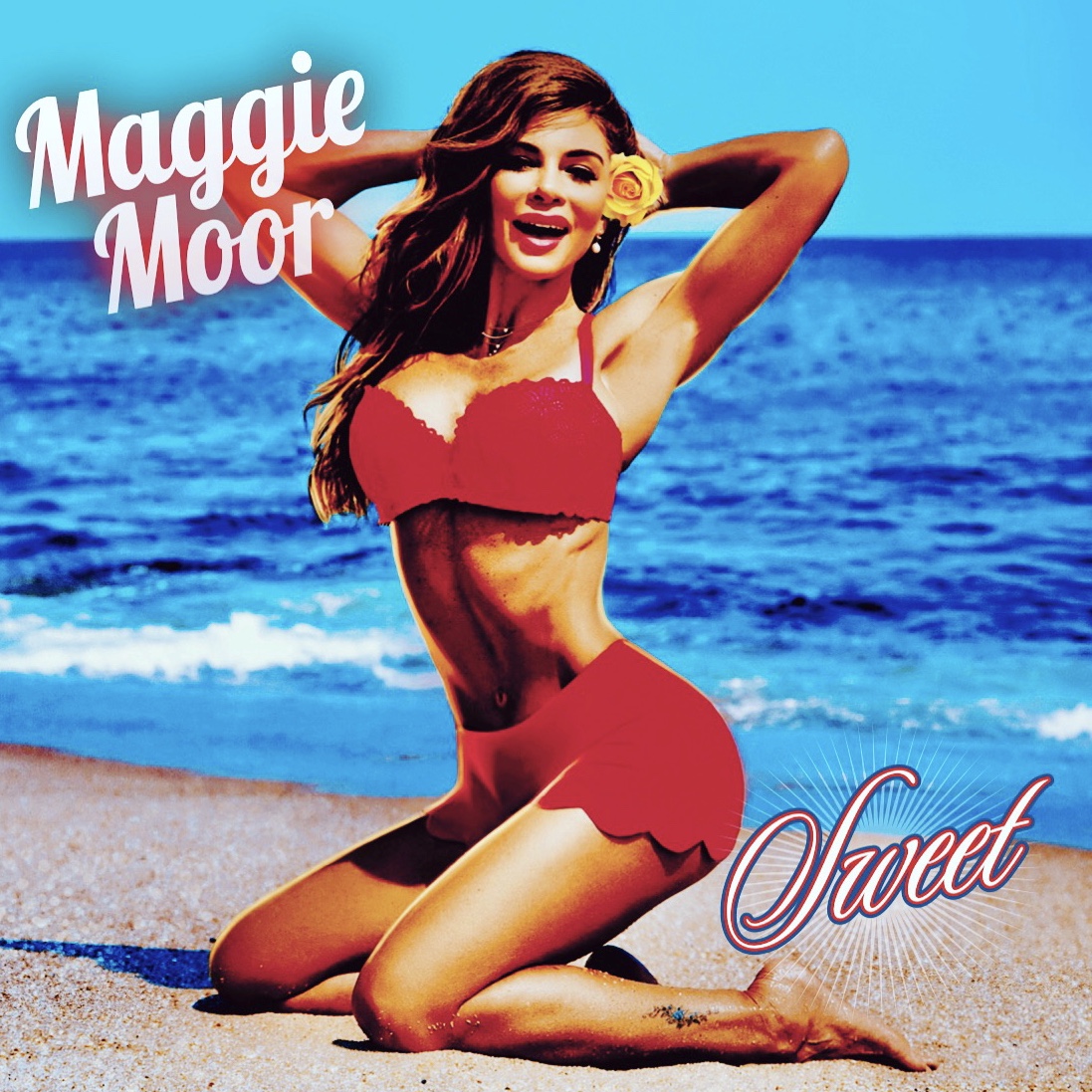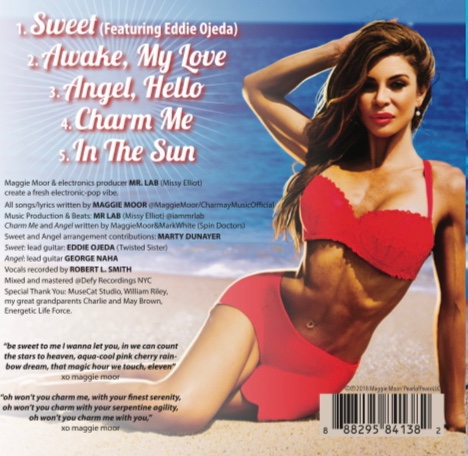 "True talent always shines and Maggie Moor is certainly glowing!" –  Steve Boyer, Grammy winner for Eric Clapton, Unplugged
"Sweet" is Maggie Moor's electronic album, a colorful, blissful blend of imagery and Moor's signature spoken word. Moor teamed with producer Aaron "Mr. Lab" Monroe (Missy Elliot) and Robert L. Smith, Defy Recordings, 2019. The title track "Sweet" features Eddie Ojeda (Twisted Sister) on lead guitar.
Video "Angel, Hello" was filmed on Venice Beach, Moor delivering her natural glow in the sunshine as she sings you her love song. Filmed by Gwenn Morreale/ Greater Earth Media.
"Maggie Moor's jazzy torch songs showcase her deep, sensuous singing style and cinematic lyrics…"
David Sanborn, Grammy winning saxophonist
Maggie Moor Fans mailing list, Music/ Book interviews and events, agent and TV/Film producer interest
Contact: MaggieMoorWriter@gmail.com